The self-portrait has been an element throughout my practice, arising with most frequency between 2006 and 2012 whilst experiencing some particularly challenging life events, including bereavement.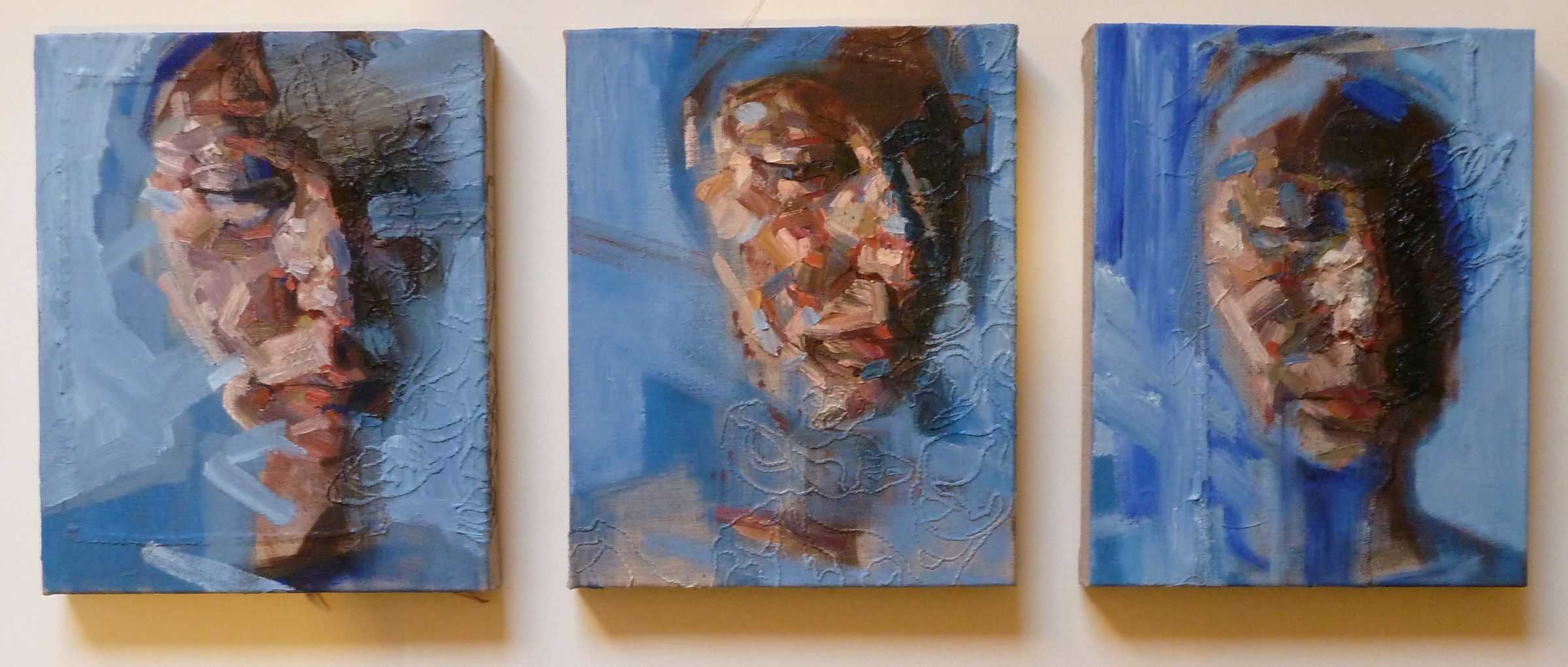 The majority of my self-portraits reflect my relationship to place and the things I think about – I have often painted or drawn myself with elements of the coastal landscape built into the composition or used headgear created from gathered materials as metaphor to convey 'where I am'. The connecting thread throughout these works is an awareness of mortality, be that grief, ageing and passage of time or the current climate crisis.
Several of my self-portraits are in public collections nationally and internationally – please see Collections.